---
Who we are?
Indies Pharma has started its activities as a vertically integrated company offering its consulting, regulatory & intellectual property services in addition to its marketing and distribution services to its overseas pharmaceutical manufacturers. Initially, it was promoting the third party brand names but strategically and eventually graduated to develop its own brand equity by securing the intellectual property and trademarks.
In the process, Indies Pharma has groomed itself into a strict ethical & brand equity company through a team of highly motivated marketing & drug representatives across the island of Jamaica. In addition, Indies Pharma has actively committing itself into participating and sponsoring various academic & clinical seminars and symposia throughout the year in the island.
The company started its operations with 6 basic prescription drug presentations in 2005. Now, it has approximately more than hundred (100) drug presentations in the market. While the company has filed for over 350 drugs for licensing at the Ministry of Health in Jamaica with all the licenses on hand the company intends to secure at least a 10% share of the current Jamaican pharmaceutical market, which is estimated to be between US$100 and US$120 million per annum.
The Organization is confident that the above stated goal is attainable due to its product portfolio, corporate policy and core strengths in the field of marketing and brand building in addition to its invaluable human resources asset.
Moving Forward - INDIES PHARMA
Along with its branded drug development and distribution activities, it has forayed into diversified channels to increase its revenues and stability in the everlasting changing dynamics of the generic pharmaceutical industry; ultimately, only to emerge as a force to be reckoned with. Possessing the desire and objective to make its success story viral, it has already commenced sowing its seeds into:
Brand Equity Building: Parted for perpetuity with Bioprist Pharmaceuticals, an independent affiliated of Indies Pharma this maiden partnership focuses on brand equity building where Indies Pharma will be the local custodian of BIOPRIST branded drug formulations to be marketed, distributed and sold in Jamaica.
FMCG (Fast moving consumer goods) Segment: Indies Pharma partnered with an independent brand owner company for perpetuity to market, Indies Pharma distributes and sells their beverages brand, dental products & herbal supplements in the island of Jamaica.
Motto
Caring for the Nation's Health
Mission
Making Medicines Available & Affordable
Objective
Welfare of the 'Common man' and the 'Nation' in its entirety v/s the role of the (Generic) Pharmaceuticals Vs the Economic situation of the third world countries.
Vision
Aims to be an equal opportunity company geared towards growth & development of 'every one' committed in its interests.
To become a one stop shop for the majority of pharmaceutical, health care, consumer & hygiene products envisaging to be a top notch promoter & distributor focusing towards maintaining a long term presence in the field of promotion & distribution.
Essence
INDIES PHARMA is trying to change the old saying of 3 Basic Necessities "Food, Shelter & Clothing" to the newer saying as 4 basic necessities by incorporating – "The Medicine" to it. The Medicine, at all times being one of the most crucial element to the mankind that always dictates the quality & productivity of the human life.
Dr. Guna S. Muppuri
MBBS.,MCCFP
Executive Chairman, Director, Founder, President & CEO
An entrepreneur at heart, Dr. Guna Muppuri is a Medical Doctor by profession and the Founder of the Company. He has over 30 years' experience in the medical field inclusive of 18 years' experience as the Founder and the Chief Executive Officer of the Company. He is currently the Executive Chairman and Director of the Board of Indies Pharma.
Dr. Muppuri, holds a MBBS degree from the Sri Venkateswara University Medical College in Tirupati, India. Having migrated to Jamaica in the early 1992 he has worked in various capacities (private and public) as a medical officer in the Jamaican health care system.
He has served as the President of the Business Process Industry Association of Jamaica and as a member of the Dean's Advisory Board for the School of Health Professions at UAB - The University of Alabama at Birmingham, USA.
He is currently a:
Member of the advisory council, National Information Communication Technology Advisory Council (NICTAC) appointed by the Minister of Science, Technology, Energy and Mining
Member of the Board of Directors at the National Export & Import Bank of Jamaica (EXIM BANK).
Board of Directors for The University of Commonwealth Caribbean (UCC) in Jamaica
Executive Director of Bioprist Group of companies - Bioprist Pharmaceuticals India and North America, Bioprist Holdings Inc., Bioprist Institute of Medical Sciences – BIMS School of Medicine and Health Professions, The Ridge Holdings Jamaica, developer of Grand Ridge Med City in Jamaica and WINFRA Development Consortium Limited – Winfra Homes, Las Marinas Resort Condominiums & the Riviera Island in Jamaica.
Dr. Muppuri also engages in other business ventures, including developing IT BPO Knowledge Parks and specific purpose-built real estate projects in addition to several philanthropic initiatives.
He is also the recipient of several prestigious awards which include the following:
2021 – Anthony N Sabga Caribbean Award for Excellence in Entrepreneurship.
Caribbean Honor of Excellence by the Trinidadian ANSAMAL Foundation; Received from His Excellency Sir Patrick Allen, Governor General of Jamaica; The award included a gift of TT$500K (J$12Mil), which was pledged by Dr. Muppuri towards the corpus fund to assist the qualified students joining the BIMS School of Medicine & Health Professions.
OD – ORDER of DISTINCTION, National Honor was conferred to Dr. Muppuri in 2021 by the Government of Jamaica for his contribution to the field of Healthcare and Pharmaceuticals.
2019 – Recipient of the Government of India's prestigious Presidential Honor, Indian Diaspora Award – Pravasi Bharatiya Samman, from the President of India. His Excellency Hon. Shri Ramnath Kovind.
2019 – Award for New Investment, Business Development and Expansion from the Montego Bay Chamber of Commerce & Industry. Jamaica.
2019 – American Chamber of Commerce Business & Civic Leadership Award.
2018 – Excellence in Corporate Social Responsibility by the American Chamber of Commerce in Jamaica.
2012 – Listed among the top four in the list of young entrepreneurs in "The Entrepreneurial
Challenge Contest 2012" hosted by Scotia Bank and nationwide.
2011 – National Quality Award for Excellence in Business by the Bureau of Standards, Jamaica.
2009 – Nation Builder Award by the NCB Foundation-Jamaica for Innovation in Business
2009 – Century International Quality ERA Award in Geneva (Switzerland) by the Business Initiative Directions from Madrid (Spain) in recognition of Total Quality Management
2008 – National Quality Award for Excellence in Business received from the Prime Minister of Jamaica/Bureau of Standards and Ministry of Industry & Commerce, Jamaica
2008 – First Good Physician of the Year Award by the Medical Association of Jamaica
Mrs. Vishnu Muppuri
MSc.,
Co-Founder, Executive Director & Chief Operations Officer
Vishnu Muppuri is the Chief Operations Officer of the Company. She has over 14 years' experience with the Company in this capacity.
Mrs. Muppuri holds a Master of Science in Food and Nutrition Sciences (Honors) from Sri Venkateswara University, Tirupati, Andhra Pradesh, India. Following obtaining her masters degree in 1992, she lectured at the Sri Krishnaveni College in Chittoor-Andhra, Pradesh, India in the Department of Food Science and Nutrition for 2 years prior to joining her life partner Dr. Guna Muppuri in 1994 in Jamaica.
She currently serves on the Board of several entities under the Bioprist Group of companies.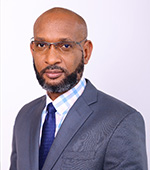 Mr. Lissant Mitchell
MBA.,
Non-Executive Independent Director and Mentor
Mr. LISSANT L. MITCHELL, is an experienced financial services executive with a successful career spanning over twenty-five years at the senior management and executive levels. With tenures at local institutions as well as regional and international financial groups, he has a proven track record in designing and executing long term sustainable strategic priorities, change management, divestitures, mergers, acquisitions and share ownership privatization.
Mr. Mitchell has a Master's in Business Administration - Finance from the University of Manchester in the United Kingdom and a Bachelor of Science (Hons.) - Accounting with Economics from the University of the West Indies Mona, Jamaica.
A former Senior Vice President of Wealth Management at Scotiabank Group Jamaica Limited & former Chief Executive Officer at Scotia Investments Jamaica Limited (SIJL), Mr. Mitchell currently serves as a director of the National Insurance Fund Advisory Board, and Consolidated Bakeries Limited (PURITY), where he serves as Mentor for the Jamaica Stock Exchange Junior Market. He is also the Mentor for Future Energy Source Company Limited (FESCO). He has held directorships with the Jamaica Stock Exchange, SIJL and a number of companies within the Scotiabank Group locally and regionally.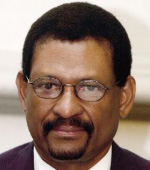 Professor. Trevor Mccartney
D.M., M.B.B.S, F.R.C.S, F.C.C.S
Non-Executive Independent Director
Prof. McCartney is a non-executive director of the Company and sits on the Audit and Compensation committees of the Board.
He has over 30 years' experience as a General Surgeon and Administrator in the medical field. Since 1983, he has held the position of Consultant Surgeon with the St. Joseph's Hospital (Kingston), the Andrews Memorial Hospital (Kingston), the Nuttall Memorial Hospital, and the Maxfield Medical Centre.
He is also a Medical Consultant to Guardian Life (Kingston). He previously held the positions of Consultant Surgeon (1983- 2007), Chairman, Department of surgery (1987-1992), and Senior Medical Officer (1989-2007) with the Kingston Public Hospital; and Consultant Surgeon and Medial Chief of Staff (2007-2015), Chief Executive Officer (2008-2013) and Honourary Consultant Surgeon (1983-2007) with the University Hospital of the West Indies.
Dr. McCartney is also the Chief of Medical Staff at the University Hospital of the West Indies, Deputy Dean and a Professor of Surgery at the Faculty of Medical Sciences, University of the West Indies, Mona. He previously served as Associate Senior Lecturer and Associate Lecturer in Surgery at the same institution.
Dr. McCartney is the Chairman of the Medical Relations Committee, Sagicor Jamaica Limited. He has previously held positions on the Boards of the Blue Cross of Jamaica, Kingston Public Hospital, South East Regional Health Authority, and the Medical Council of Jamaica. Dr. McCartney is a past student of the Faculty of Medical Sciences, University of the West Indies, and the University of Edinburgh, Scotland. He completed his residency in DM (Surgery) at the University of the West Indies. He also attended Jamaica College.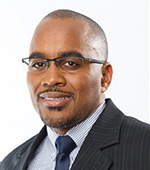 Mr. Kevin Alexis Donaldson
MBA.,
Non-Executive Independent Director
Mr. Kevin Donaldson is a non-executive director of the Company and sits on the Audit and Compensation committees of the Board.
He is the Principal and Founder of of Roots Financial Group and comes with 21 years of experience in the field of Banking and finance industry. His core competencies are Strategic Planning and Analysis, Corporate Finance and Capital Allocation, Financial Analysis and Valuation, Investment Management & Product Development & Team Building and Integration. Kevin Alexis Donaldson did MBA Banking & Finance from Mona School of Business and Management. BSc (Economics Special) from University of the West Indies.
Kevin Alexis Donaldson currently serves as the Director for Elite Diagnostics Limited listed on the Junior Market of Jamaica Stock Exchange. Formerly, he was also the Director of Advantage General Insurance Company, Jamaica Stock Exchange, Sagicor Select Fund of Sagicor Group. He also worked as a Lecturer at Jamaica Institute of Management (2008 -2011) and was also a Mentor to University of the West Indies/Mona School of Business New Ventures Competition.
Mr. Dev Kumar Singh
MBA.,
Non-Executive Independent Director
Mr Dev Kumar Singh is a non-executive director of the Company, currently employed in the capacity of COO at LEADING PHARMA LLC in New Jersey, United States of America. A highly motivated, innovative and professional leader with proven track record in developing and executing a marketing program and building the organizations from scratch.
Established green field pharma projects in India and UAE. He was the head of LIFE Pharma Dubai and was also part of the Sr. Management team at Jubilant Life Sciences Limited India, Accure Labs India where his role was pivotal in building midsize organizations to Global Pharma business.
He brings to the board his 24 years of experience in International Pharmaceuticals Formulations functions, Business Development, Marketing Strategies and Campaigns, establishing new projects including the green field pharma projects, General Management, P&L for the business, Product launches, Training and Consultations.
Commercially inclined senior leader who understands organizations wide imperatives, working with multicultural workforce in various countries, handling diverse projects / roles within Pharmaceutical Formulations sector.